The Book Hanford Reach: In The Atomic Field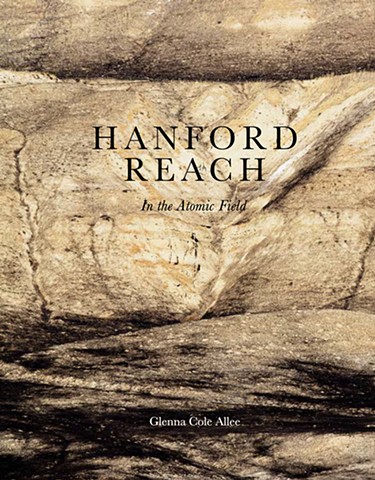 FOR
1.THE SIGNED BOOK
(Edition of 100)
ORDER HERE


2.The PRINT EDITION
SIGNED BOOK with
one print or a triptych
(Edition of 100):
A.SIGNED BOOK with
ONE PRINT
ORDER HERE
B.SIGNED BOOK with
TRIPTYCH
ORDER HERE


3.FOR IN-GALLERY PICKUP
at CHUNG|NAMONT
in SAN FRANCISCO
(no shipping charges)
PURCHASE HERE
Gallery Info:
www.chungnamont.com
Hanford Reach: In The Atomic Field holds fifty photographs and interviews with residents living within the long temporal and geographic shadow of Hanford nuclear site. All the book's materials were sourced from the art installation Hanford Reach, which combines photography with sound and video projection to interpret these histories and the secrecy that enshrouds them.
Glenna Cole Allee is an interdisciplinary artist whose work explores the shifting relationships between place, myth and memory. She holds an MFA from San Francisco Art Institute, a BFA from Reed College, and has exhibited nationally and internationally.
Mark Auslander, Ph.D. is a sociocultural and historical anthropologist, and author. His curatorial work engages with art, environmental crisis, race, gender, and memory politics. He has directed museums of science and culture at Central Washington University and Michigan State University. He is currently a visiting faculty member at UMass-Amherst and Boston University and consultant at the Natural History Museum.